Ready-to-eat lasagna


Ready-to-eat cannelloni


Double pasteurization


Stabilization


Freezing process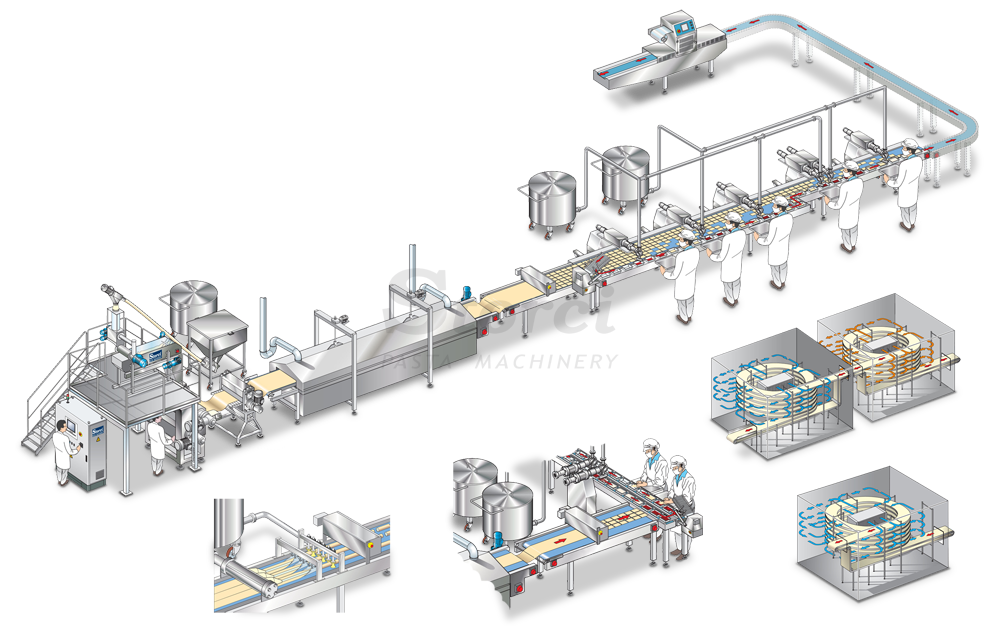 Having the best technology for a quality dough has never been so easy: the automatic total vacuum press assures that pasta holds up to cooking. The lines have been designed and created with a special attention to the cleanliness and hygiene of each detail. They can be revolving lines with configuration ranging from 1200 to 2400 trays/hour. The number and position of the dosing devices - for sauces, condiments, grated cheese - depend on the recipe. They are suitable for hot manufacturing and great capacities. There is also the option for the application of shaping, filling and precooked filled cannelloni groups. This is an innovative technology and a cutting-edge solution for both performance and operating costs.


Play the video

Capacity ranging from 1200 to 2400 trays/hour
The lasagna and cannelloni line (capacity ranging from 1200 to 2440 trays per hour) can be customized according to your needs. Several options are available that make it suitable for any requirements.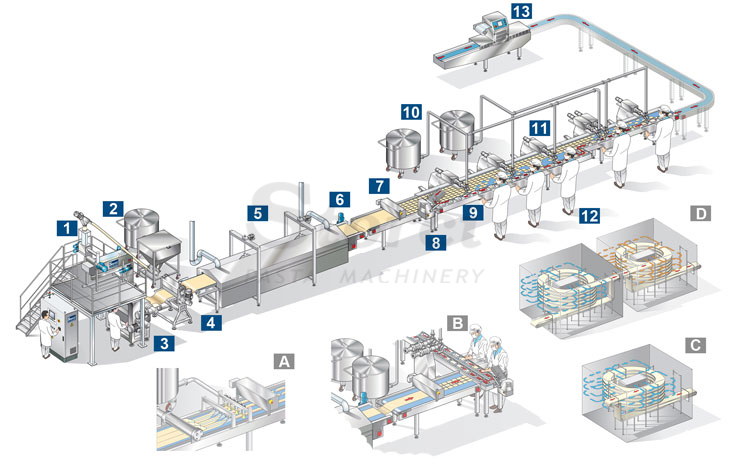 Legenda
1

Dosing and premixing system Premix®

2

Mixing system Beltmix

3

Automatic total vacuum dough sheeter STF

4

Calibration and dough longitudinal cutting group

5

Dough continuous cooker

6

Dough Cooling amd washing

7

Dough transversal cutting device

8

Trays unstacking device

9

Lasagna transport belt

10

Sauces storage tanks

11

Sauces dosing devices

12

Operators for lasagna manual drop in the tank

13

Trays sealing device
A

revolving line option (1200 trays/hour)

B

Opzione disposizione linea di tipo "rotativo" (1200 vaschette/ora)

C

Freezing process option

D

Double pasteurization option