For U.S.A. Customers
We are also present in the USA to provide you with assistance and support for all requests and needs.
Storci S.p.A.
246 NW Plaza Dr., Riverside, MO 64150, United States
About us
Since 1991 we have been working in the pasta machinery sector, in the pursuit of technology and innovation, making sure that the right attention is always given to tradition. Our team consists of active and expert professionals, set in a lively and versatile organization, operating with a sole aim: Customers' satisfaction. Whether it be engineers, technologists, mechanics, designers, customer service...our staff always make sure that the possible Buyer can fully reach his goal. We guarantee expertise and a great cooperation. Although it is no longer a family-run business, due to the great growth of the past few years, the Company has been keeping up its original philosophy as its main feature, towards both its Partners, thanks to a successful cooperation, exchange of views and mutual trust, and especially its Customers. This attitude also applies to the people working in the Company and we continuously pay attention to training and refresher courses, because we are aware of the appreciation of each individual and of the positive outcome this has on the whole team.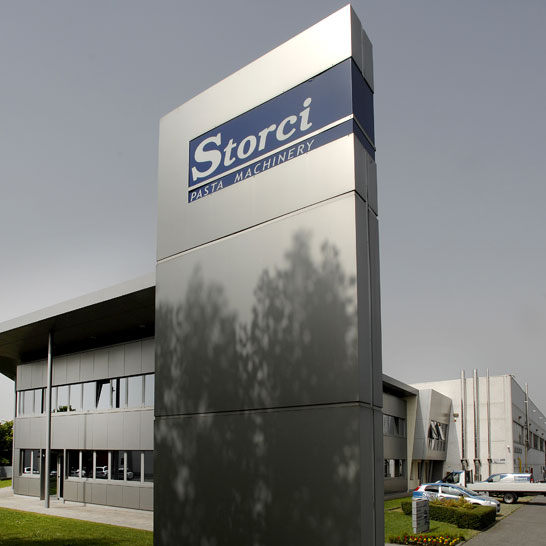 Storci SpA
Strada Lemignano 6, a Lemignano di Collecchio, Parma - CAP 43044
ITALIA