Setting up a dry pasta factory
On this page, we will be talking about a pasta factory manufacturing 250 kg/h short and long dry pasta. 2000 kg of pasta is produced daily in 8-hour work. The management of these quantities has an impact not only on production but also on sales and distribution. We are going to study the marketing rules to be respected to start and manage a business. P. Kotler, renowned manager and professor, author of "Marketing Management" among others, since the 90s has established himself as a point of reference for all those companies that would like to make a name for themselves in their market. His rules, which we are commenting below, are still current today but have been reviewed and integrated after the big break of the internet, social media, the whole media world our lives steep-in nowadays. Let's analyse the universal law of the 4 Cs of marketing: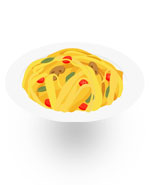 the

C

ustomer (or Product)
1 - The customer's perception of product: by product we mean everything that contributes to communicating its quality. We therefore speak of quality in terms of what the customer perceives as such, thanks to the brand, message, colour or description. Pay close attention to the difference between perceived quality and intrinsic quality of the product. What matters in sales is only the perceived quality, nobody cares about intrinsic quality... except the producer.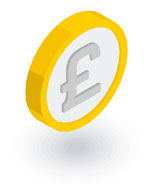 the

C

ost
2 - The price does not simply mean "low price". Many products would not sell if they were cheap, such as a Rolex or a Ferrari. By price, we mean the monetary consideration of the "value" attributed to the product by the consumer. It is part of a company's pricing policies and is established on the basis of production costs, the cost that the market is willing to spend for that kind of product and the value perceived by the customer. It is therefore not enough to love your artefact, you also need to know how to transmit your love.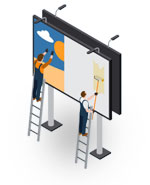 the

C

ommunication
3 - Communication, in a broader sense, represents all those actions taken by a company to bring a potential customer toward the product: catalogue, website, sales representative, social media, print media, radio. Communication has been enduring an epochal transformation in the last twenty years. Television, which in the 90s was the undisputed queen, has been suffering a hard blow from the birth of Google, YouTube and social networks. This change represents a considerable opportunity for all small producers. Just be patient and creative, with a positive attitude to changes.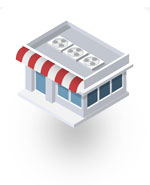 the

C

onvenience
4 - Point of sale: or distribution. Presence of the product and characteristics of the place where it is sold. If we wanted to sell a Rolex, we would hardly be able to do it in a hardware store. More suitable would be a beautiful jewellery shop downtown. The same goes for its presence in the shop. The product must be displayed, hard to sell it by mail order. Staying with this metaphor also when speaking of pasta, let's carefully choose our sales channels and ensure that our product is in view.


5 - Packaging
... Packaging: no, I am not wrong. The rules are still four but, in my opinion, packaging is so important in the world of dry pasta that it must be added to the other four. Observing any pasta shelf in a shopping center, we immediately realize its importance and its attractive power.
Training for pasta maker
Training starts just from the very first visit to a factory and basically never ends. Once analysed your expectations, we will visit a customer of ours who has the same kind of plant. We will see in detail the machines in operation, their dimensions, the handling of the goods; we will follow the entire logical process from the semolina to the packaging of the finished product. Once the plant has been built, in addition to the test technician, we provide the services our technologist in charge of the new projects. We will monitor your activity both in person and remotely. With your consent, thanks to our IoT staff, we will be able to intervene with our technicians without being physically present on site, enter your drying programs and assist you, always, wherever you are. You will also have at your disposal our Training Center (a real pasta factory with our lines installed and not a simulation laboratory) and our R&D Lab. In both, you will be able to carry out production tests and / or professional training, with the full cooperation of our experts.
Dry pasta production plant
What frightens more is the easiest thing to do. Apart from a normal drinking water supplying system and the possibility of being reached by the electricity network, there is nothing else to hinder the construction of the system. You just send us the dwg file of the floor plan and our technicians will provide you with all the useful instructions for masonry work and connections. Just engage any construction company. About six months after the order confirmation, we will come to install your complete dry pasta line.

Example of an automatic short and long pasta line plant with (from left to right) entrance, office area, changing rooms. Production area with production plant and dryers. Above, raw material storage area. Central area intended for packaging. On the right the finished product storage and shipping area.
Assistance, Guarantee and Safety
Assistance Guarantee and Safety are three aspects of a plant that are usually set aside a little by the evaluations of an entrepreneur. By assistance, it is intended to be able to receive spare parts in a very short time. Every day without a spare part is a day without production. One day less turnover.
More info about our Service: Spare parts and overhauls.
The warranty keeps us safe from unforeseen expenses. Especially if we are far away from the supplier company, it is important to have an extended warranty well beyond the legal requirements.
Never approach a supplier company that does not comply, even stubbornly, with all safety regulations. Pasta machines work at enormous pressures and have a high level of automation with great technology in motion. Safety is an ethical duty rather than a legal one.
Which figures should we use?
As entrepreneurs, we will necessarily have to build a network of contacts that can help us follow all those activities related to our company although not representing its core business. In the first place:
HACCP: Analysis Lab
A food analysis laboratory should be selected. To find the one closest to you, guarantying its professionalism, it is advisable to consult the website of the Ministry of Labor. Here you will find the complete list of analysis laboratories that can draw up your haccp manual and help you navigate the labyrinth of Italian legislation, and above all certify sample analyses inside the factory.
Grant award
Before using your own capital, it is always advisable to seek advice from a company specializing in financing. Be careful, we are not talking about accountants, but real service companies specialized in the study of regulations related to grant awards. They also deal with the preparation of the necessary docs. Their reward is a percentage of the funds eventually obtained.