ZIPPY EDIBLE PVT. LTD.
STORCI AND THE AVANTAGES OF INSTANT PASTA
Zippy Edible Products Pvt. Ltd is an important Indian Company that has chosen us for instant pasta production. The owner, Mr Siddharth Singhal, agreed to grant us this interesting interview explaining the reasons of their choice and which technological aspects they have been impressed by.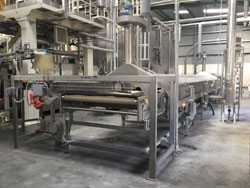 Tell us something about your Company.
Our company, Zippy Edible Products Pvt. Ltd. is an Indiabased food processing Company. We are contract manufacturer for some of the largest retail chains in India, and also have products under our own house brands. We started in 2015 with Short-Cut pasta and have expanded our production lines to include Instant Pasta, Gluten-Free Pasta and some Indian products. We at Zippy work towards achieving high quality by selecting the best quality raw material and maintaining strict production quality and hygiene standards. We also export our products to various countries. Apart from this, our company is SMETA compliant and is working towards getting ourselves BRC compliant.

How come you and Storci crossed paths? Why did you choose Storci to start your instant pasta production?
We came to Italy in 2013 to shortlist a supplier for our first shortcut pasta machine. In that trip we met representatives from Fava & Storci and other pasta machinery suppliers. Since then, we have regularly kept in touch with Storci (represented by Mr. Fabian, area sales manager) for any new developments in the industry. When we eventually made up our minds about producing instant pasta, we chose Storci over other suppliers because we found their technology to be simple, elegant, compact and easier to use. Mr. Fabian was able to communicate all these advantages very clearly.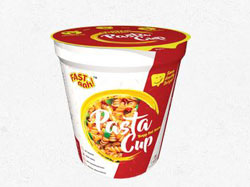 Which are the main features of our plant that struck you most and why?
Storci's instant pasta plant is simpler to use if compared to the competitors as it is a single belt tunnel. Furthermore, it is smaller in size and connects very easily, hardware and software, with our existing dry pasta machine. Last but not least, it is competitively priced.

How come you decided to start an instant pasta production? Which are the prospects for the future of this kind of product?
Around 2018-2019, there was a lot of new competition in the Dry Pasta market in India, both with locally and Italian sourced machines, which led us to think of new options to boost our sales and profitability. Instant noodles market in India was very huge and much larger than pasta market. We believed that having Instant Pasta would offer a novel and healthier alternative, and the Total Addressable Market will become much larger than simply dealing in dry pasta. Although we are first-mover in this area in India, there is a general lack of knowledge about instant pasta, but this is being overcome by rising demand of healthier and instant foods. We have launched our Instant products under our house brand Mastroni and a Joint Venture brand Fastaah, and continue to receive high level of interest from both small and large-scale food processors both domestically and globally. And while it is too early to quote any numbers, we believe that companies around the world would have hard time finding any other product in food with so much potential upside as instant pasta.