Standard long pasta
Spaghetti, chitarre


Special long pasta
Ziti, Candele


Special long pasta
Hollow long fusilli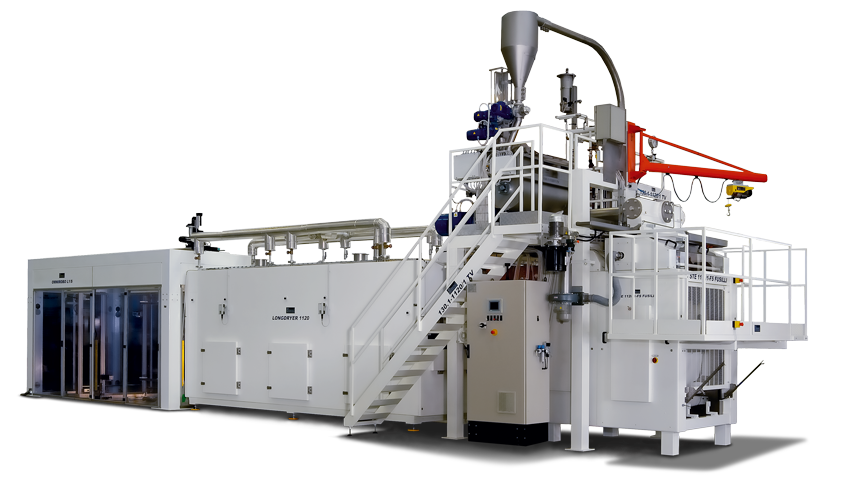 This pasta plant produces any shape including candele, ziti and hollow long fusilli, with capacities ranging from 100 to 1000 kg/h. The dough preparation using the pre-kneader PREMIX® and the tank total vacuum technology give a great colour to the pasta, whereas the special outline of the compression screw minimizes the dough heating up, assuring at the same time a better quality of the dough and streamlining the energy consumption. The long phase of pre-drying (it lasts 45 minutes approximately) ensures a proper preparation of the product for the subsequent drying phase. Like Omnia line, long past line can also be equipped with Omnirobo, end line automatic system reducing manual operation up to 90%.
(*) referred to standard spaghetti shape


Play the video

Flexibility to meet your requirements
Long pasta line can be set up according to your needs. There are several available choices that make it adaptable to any need, either you like to produce standard or special shapes.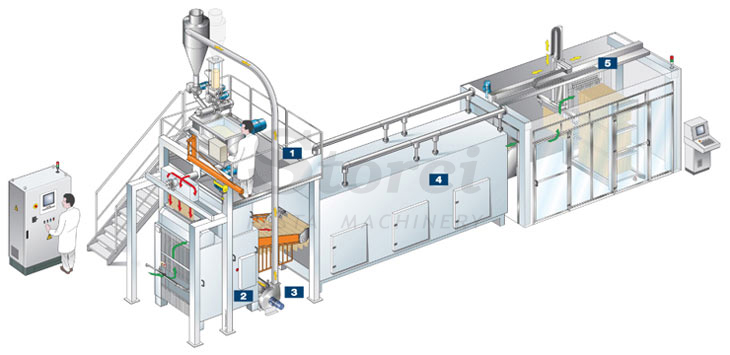 Legenda
1

Press with linear head

2

Spreader STE 1120-1500

3

Fresh scraps recovery group

4

Long pasta Longdryer

5

OMNIROBO for automatic loading of long pasta trolleys