Nests


Lasagna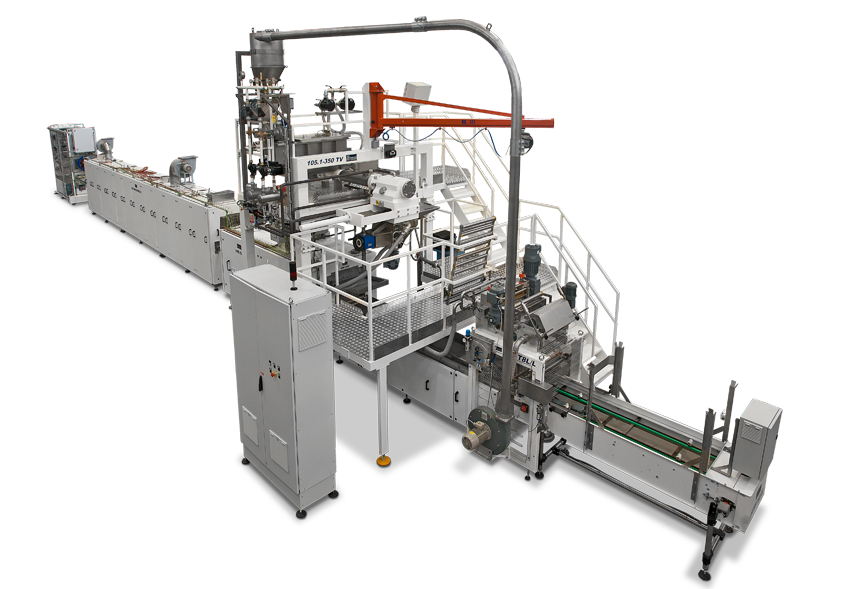 Line for the production of tagliatelle nests and lasagna, NESTPASTALINE can produce nests and/or lasagna on trays. The dough preparation using the pre-kneader PREMIX® and the tank total vacuum technology give a great colour to the pasta, whereas the special outline of the compression screw minimizes the dough heating up, assuring a better quality of the dough and streamlining the energy consumption. The pre-drying phase, beyond defining the nest shape, improves the drying times. Many cutting-.rollers are available to manufacture festooned as well as variably or alternately cut tagliatelle. You can get the maximum automation with the trays unstacking and stacking machines ROBO XD/XI.


Play the video

Many solutions according to your needs
Nests and lasagna line can be set up according to your needs. There are several available choices that make it adaptable to any need, either you like to produce nests and lasagne or festooned tagliatelle.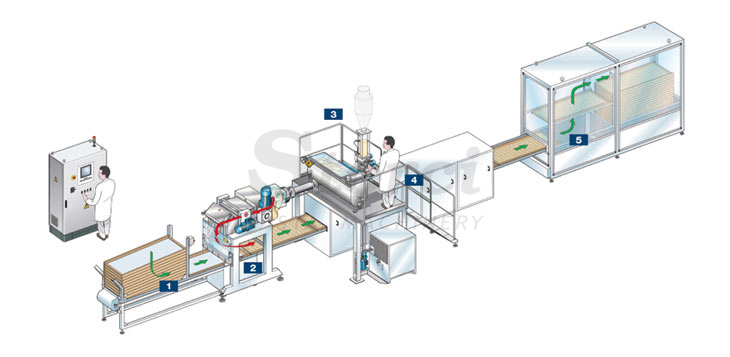 Legenda
1

Trays feeder AT-12.60

2

Nests and lasagna machine NEST-540/L

3

VT Press with circular head

4

Pre-drying for trays

5

Trays stacking machine ROBO-T 12.60